Carver Sportsmen's Club Meets the First Tuesday of Each Month Except for November. New Members are Welcome.
---
---
Crossbow Hunting
Calls Needed on S.2249 call your legislator and ask that the legislation removing the prohibition on Crossbow hunting be reported out of the House Ways and Means Committee with a recommendation that it should pass. Ask them to take action so this will become law this year.
CSC Letter
---
Sunday Hunting
A bill to allow Sunday bow hunting has been introduced, and most hunters are in favor of it, but there is also some confusion as to what the legislation would allow if it becomes law. If passed, the bill will not automatically allow Sunday hunting.
By Randy Julius, Enterprise Correspondent
Open Season: Relaxing Sunday hunting ban is long overdue
By Marc Folco / Open Season SouthCoast Today
---
Fun Facts
Do you know the Eight US Presidents who were NRA Members?
(Hover mouse over Here to find answer)
https://www.nraila.org/gun-laws/did-you-know/
---
Paul Johnson Blue Hills Hunt Hearing
---
---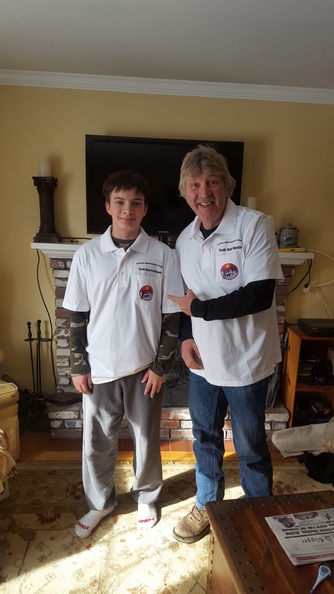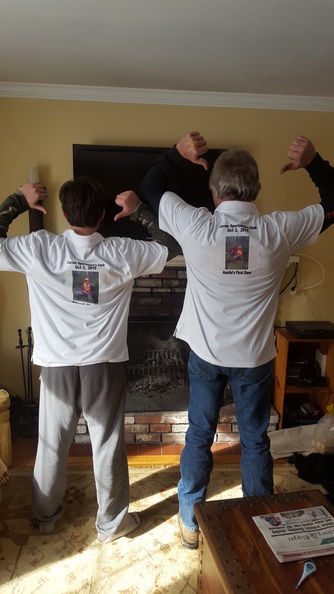 Click on photos to view larger
---
Darrell Scott On Gun Control

Darrell Scott, the father of Rachel Scott, a victim of the Columbine High School shootings in Littleton, Colorado, was invited to address the House Judiciary Committee's subcommittee. What he said to our national leaders during this special session of Congress was painfully truthful.
It needs to be heard by every parent, every teacher, every politician, every sociologist, every psychologist, and every so-called expert! These courageous words spoken by Darrell Scott are powerful, penetrating, and deeply personal.

"In the days that followed the Columbine tragedy, I was amazed at how quickly fingers began to be pointed at groups such as the NRA. I am not a member of the NRA. I am not a hunter. I do not even own a gun. I am not here to represent or defend the NRA - because I don't believe that they are responsible for my daughter's death. Therefore I do not believe that they need to be defended. If I believed they had anything to do with Rachel's murder I would be their strongest opponent
Much of the blame lies here in this room. Much of the blame lies behind the pointing fingers of the accusers themselves

To those of you who would point your finger at the NRA -- I give to you a sincere challenge.. Dare to examine your own heart before casting the first stone!
My daughter's death will not be in vain!

- Darrell Scott -
---
Hunter Education Course Enrollment Information
All courses and course materials are free. Course schedules are updated often; however, classes fill up quickly. Those interested in Basic Hunter Education, Bowhunter Education, or Trapper Education can use the Course Notification Form to be notified of upcoming classes via email. Those interested in other classes, which are offered less frequently, may contact hunter education office at (508) 389-7820 and will be notified via postal mail.
---
Click on thumbnails below to view larger photo
---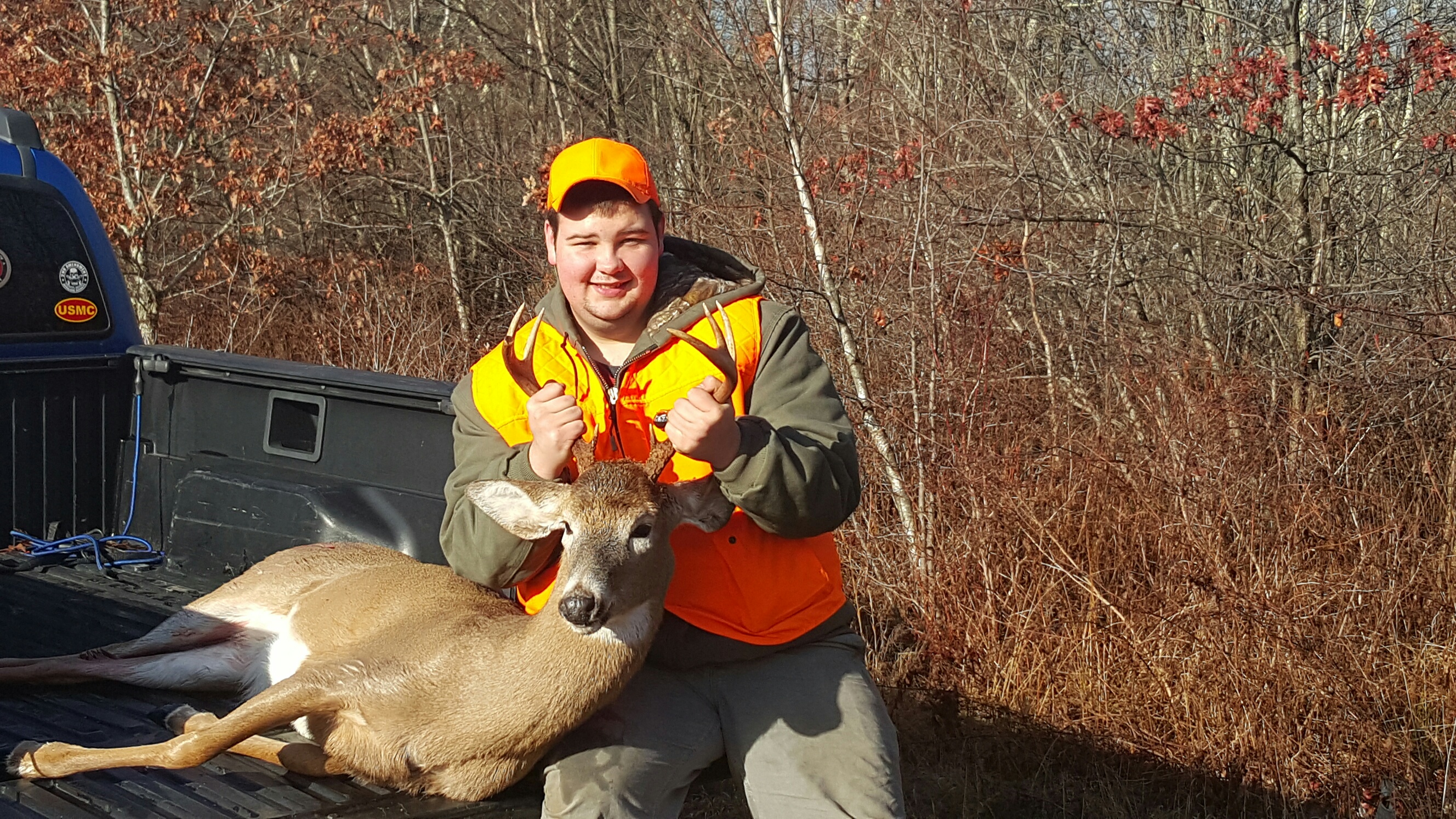 ---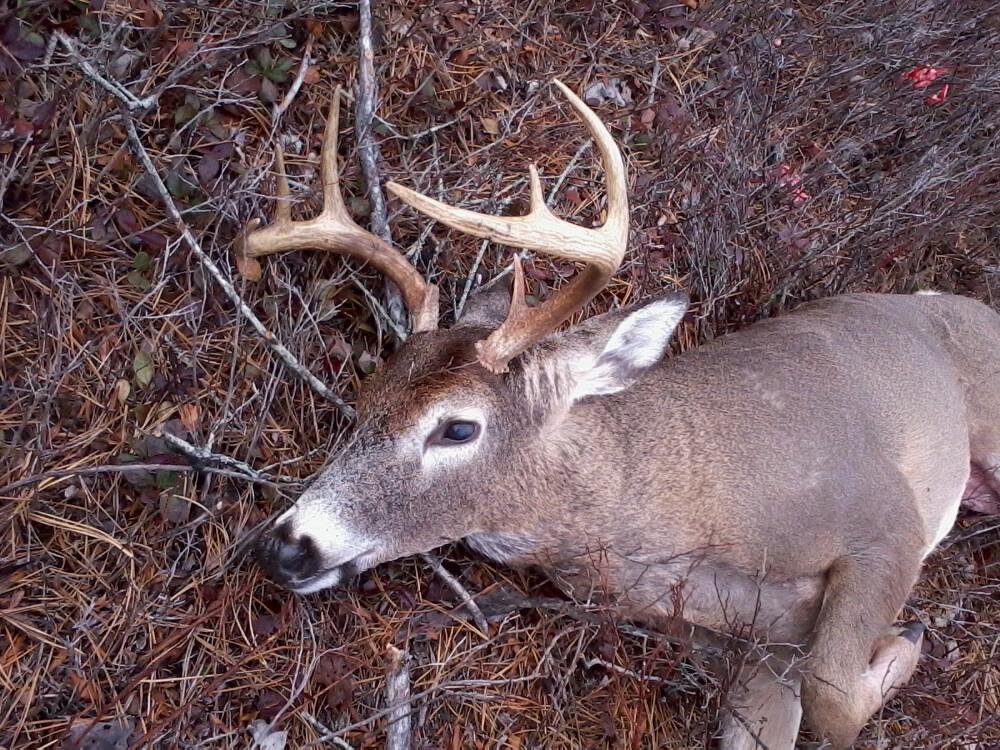 ---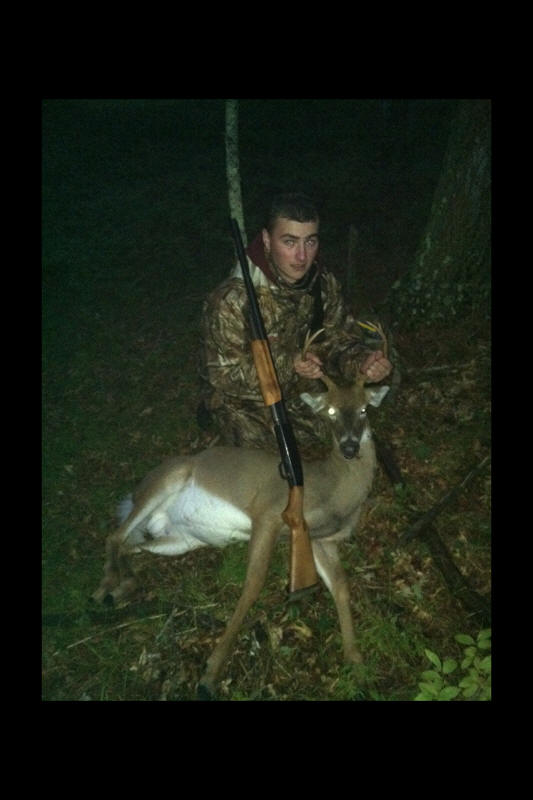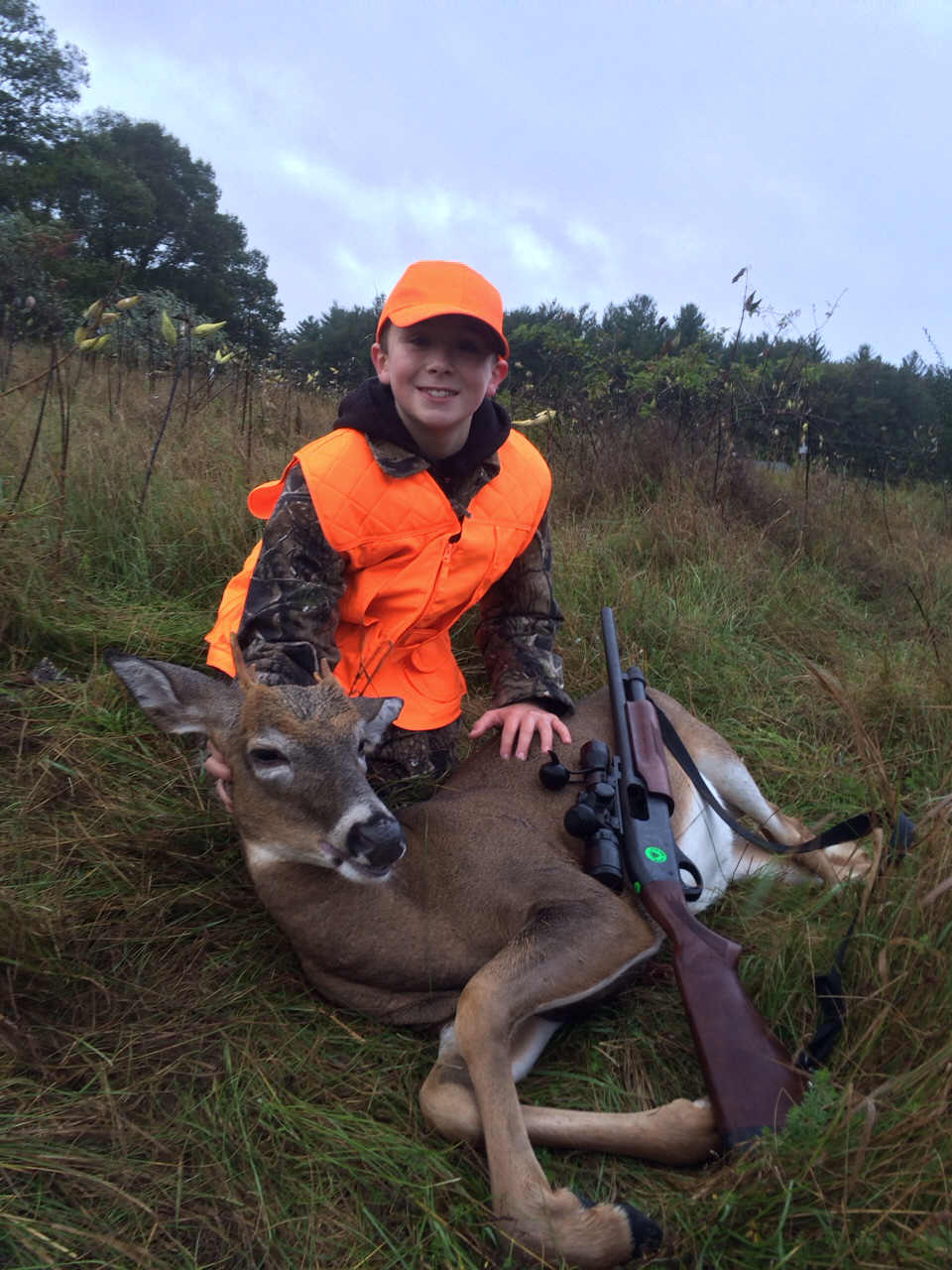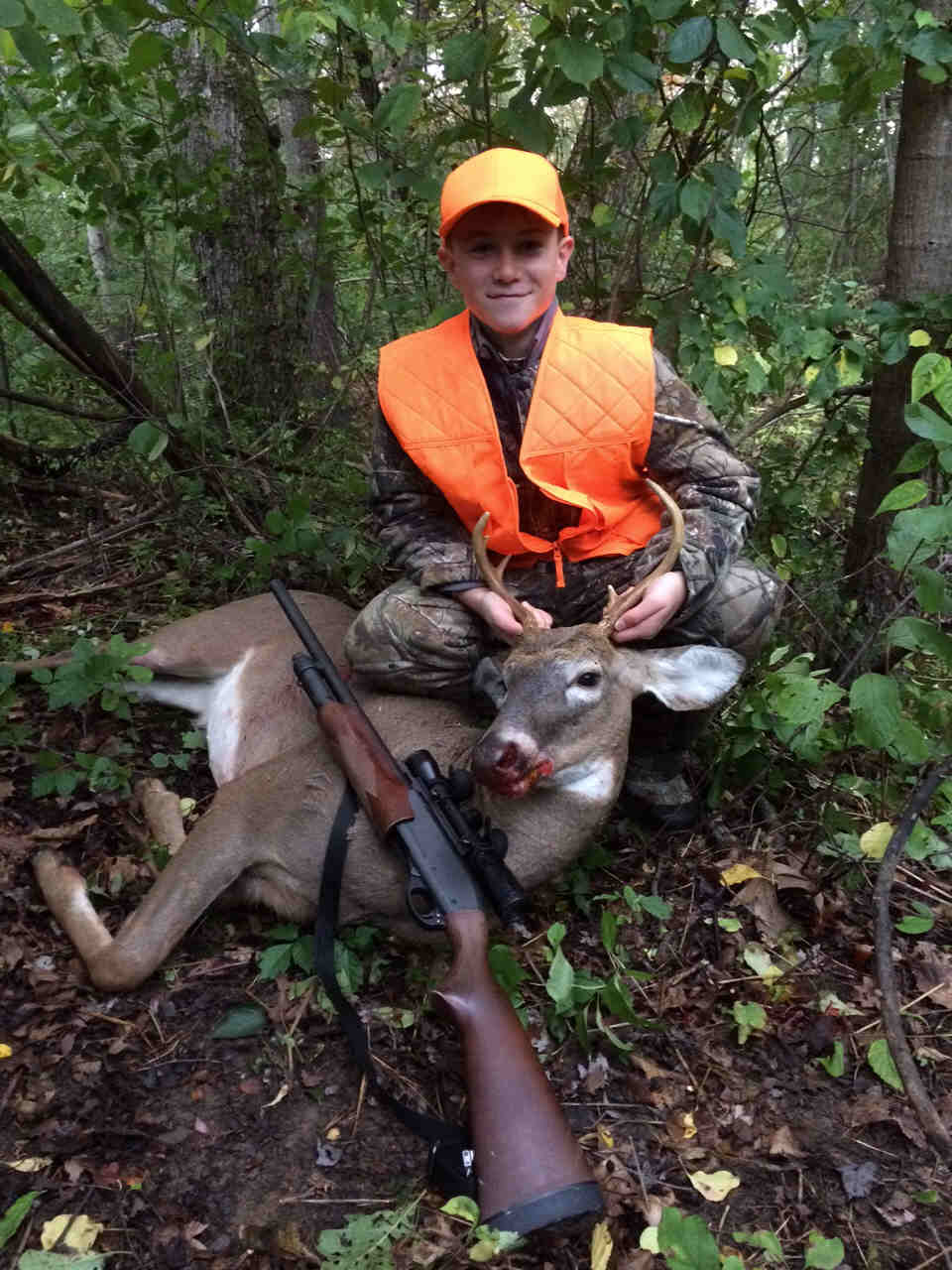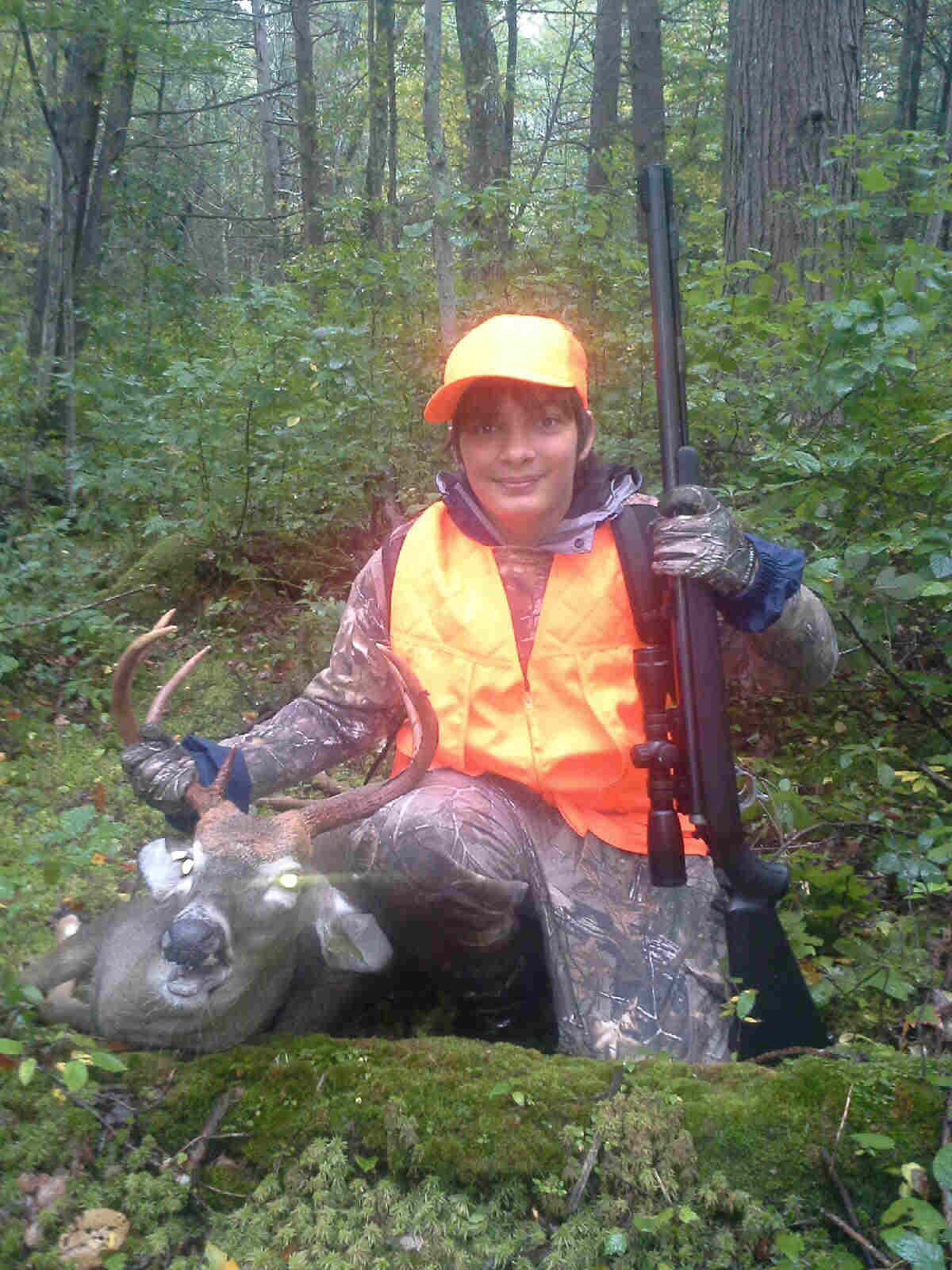 ---
Press Release Carver Sportsmen's Club

The Carver Sportsmen's Club awarded Lawrence Harju, of Middleborough, a Directors award for his lifetime of outstanding support and leadership at it's annual game Supper. Mr. Harju has been a member of the club for 50 years. He currently serves as the Clubs Vice President and member of the Board of Directors and Vice President of the Plymouth County League of Sportsmen. The award, the first of it's kind in the 67 year history of the club recognizes his service longevity and selfless devotion to the club and its ideals of sportsmanship.

Attached please find photos.

Paul Johnson
President Carver Sportsmen's Club
508-241-2333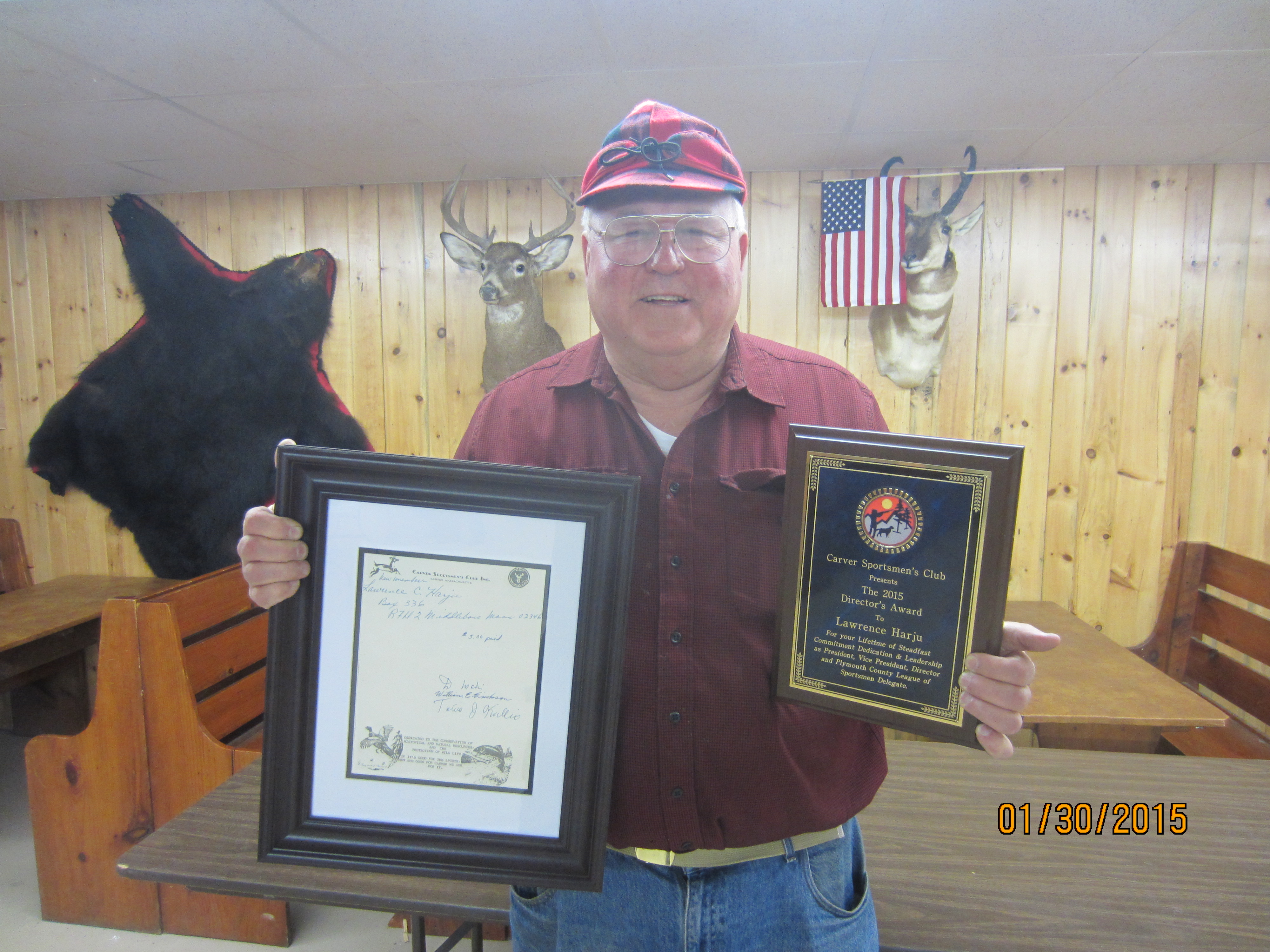 ---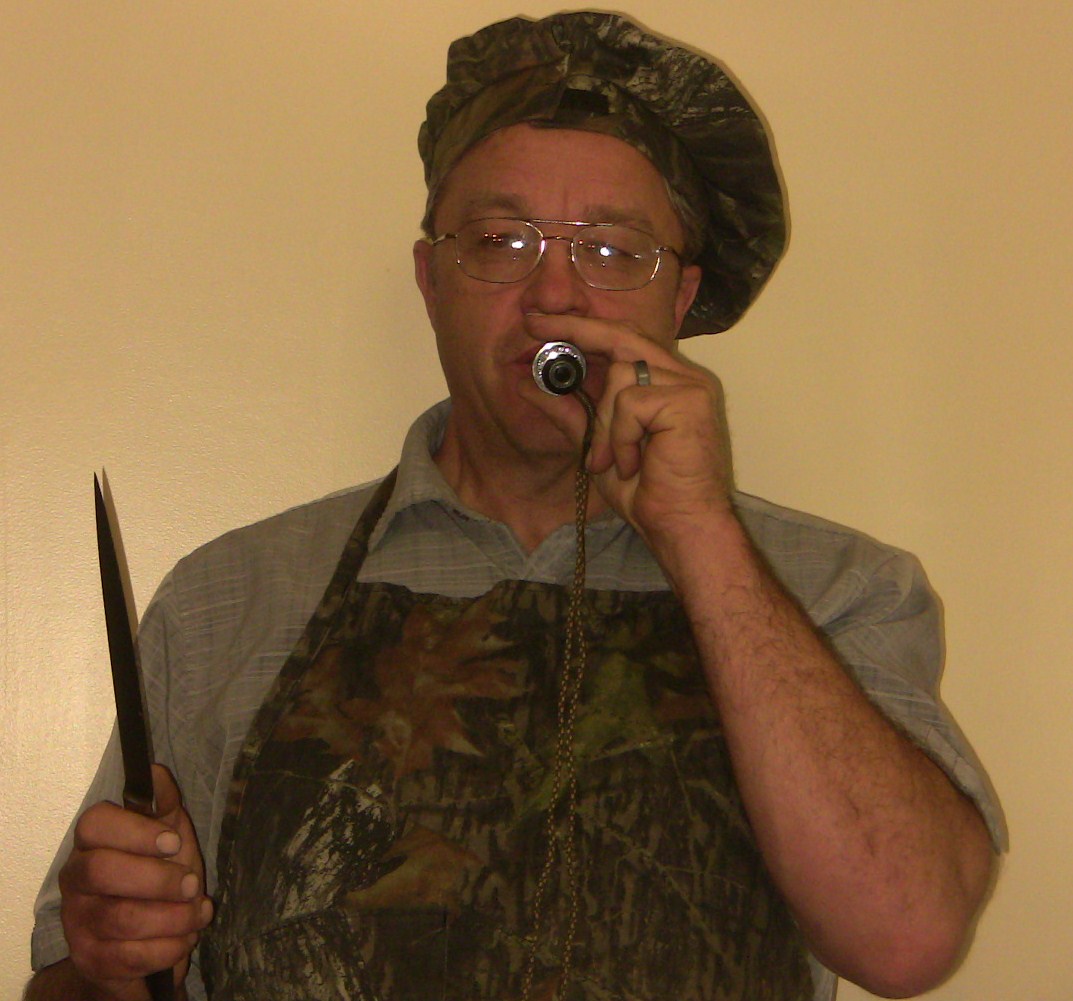 ---
Dan's Turkey
---
Brendan's Turkey
---
Cody's Turkey

Jake's Turkey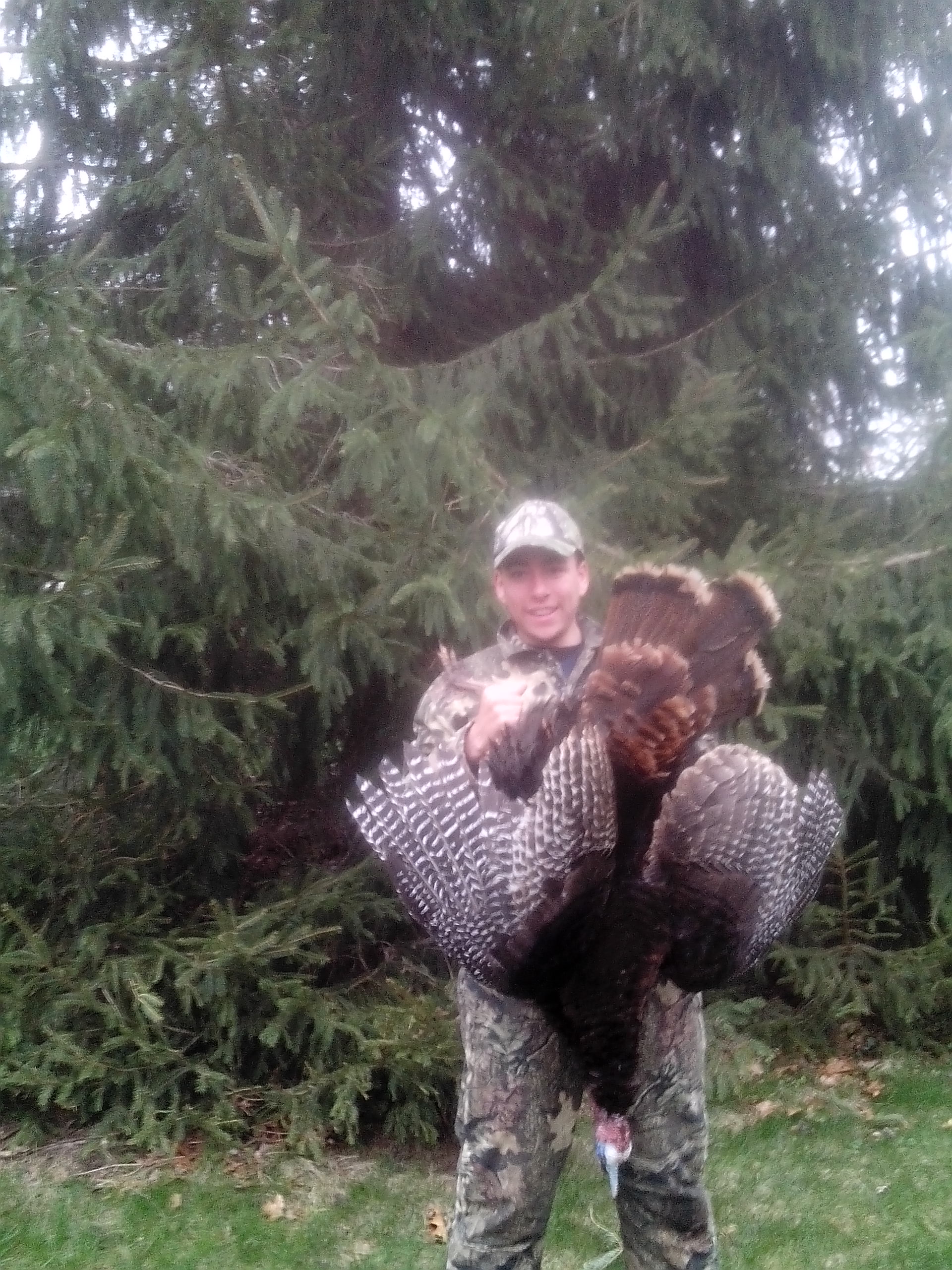 ---
Brendan Gardener Pics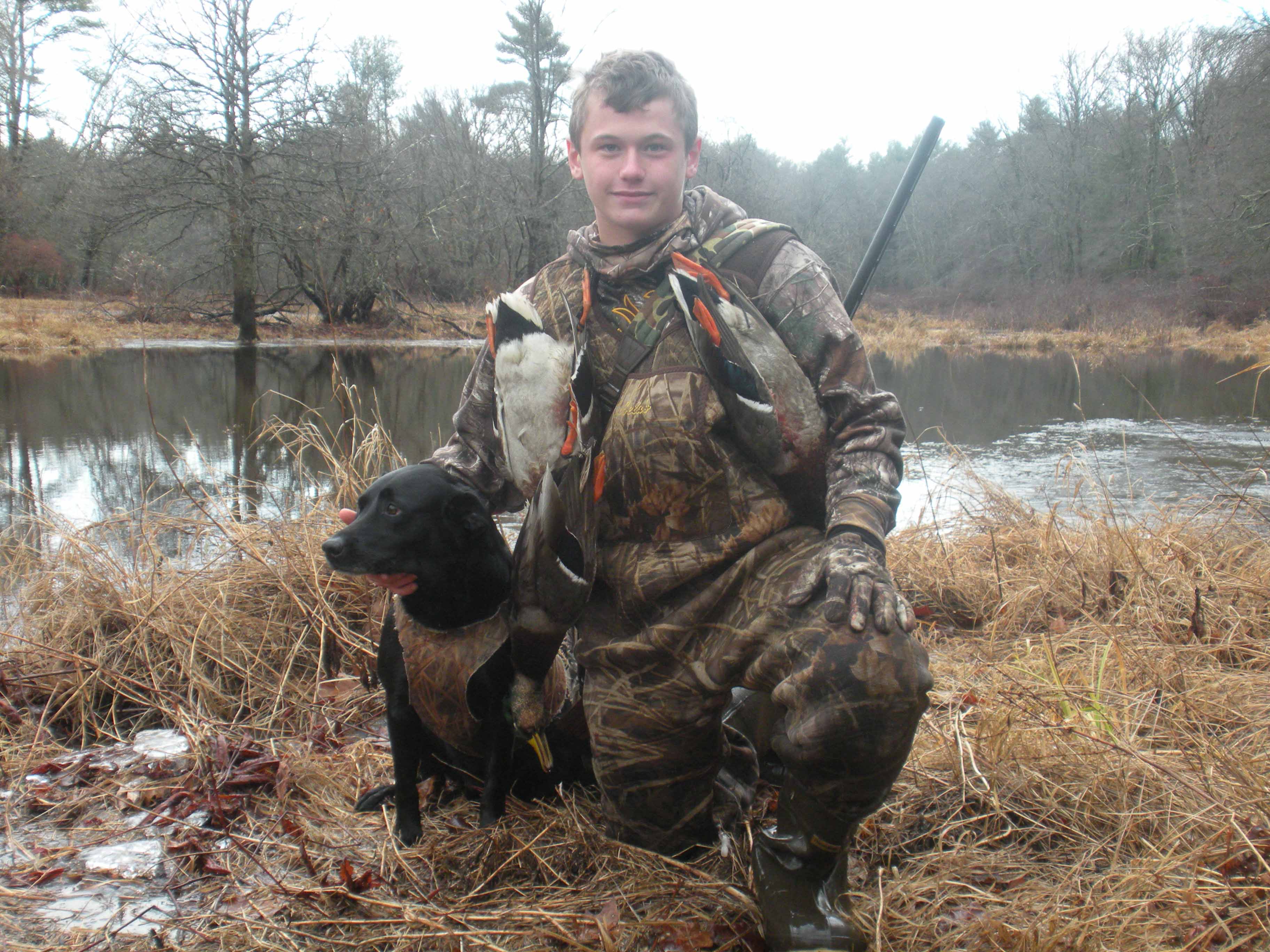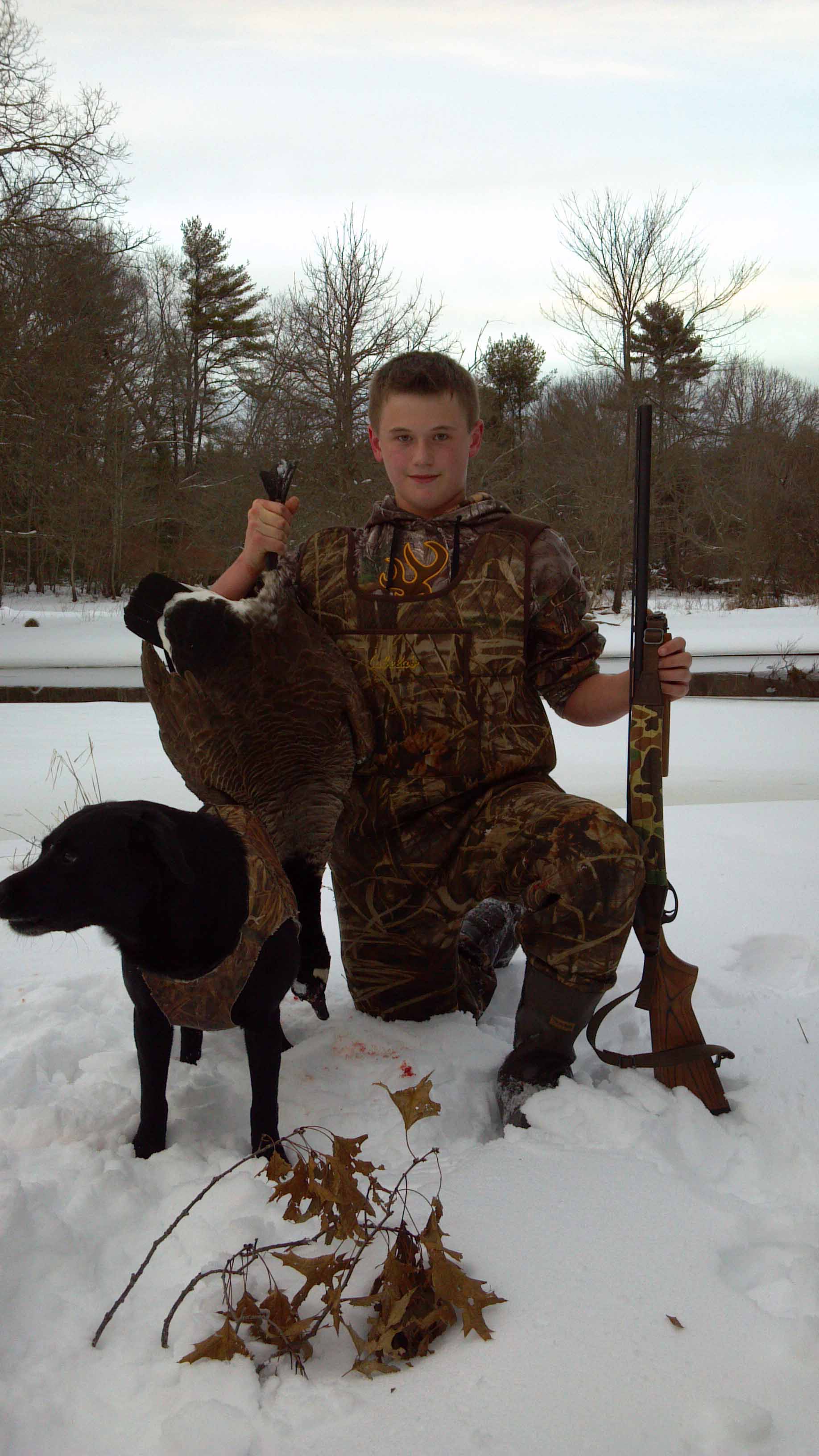 ---
Kady Winsor Pics




---
Scott & Tyler Canada Geese


---
Scott B First Deer

---
Scott B Duck Hunt


---
Kyle & Tyler Duck Hunt

---
2012 Youth Waterfowl Hunt


---
Massachusetts Sportsmen's Council
Hunting Restrictions In Some Massachusetts Communities
Compiled by the Massachusetts Division of Fisheries and Wildlife
---
Young Adult Pheasant Hunt Photos
Click Here to View 2007 Pheasant Hunt Gallery
Click Here to View 2008 Pheasant Hunt Gallery
Click Here to View 2009 Pheasant Hunt Gallery
Click Here to View 2010 Pheasant Hunt Gallery
---
Duck and Goose Hunt Photos
Click Here to View Duck Hunt Gallery
Click Here to View Goose Hunt Lesson
2007 Carver Sportsmen's Club Deer Pool
---
Young Adult Turkey Hunt Photos
Click Here to View 2009 Turkey Hunt Gallery
Click Here to View 2010 Turkey Hunt Gallery
---
Record-Low 26% in U.S. Favor Handgun Ban
---
---