Carver Sportsmen's Club Meets the First Tuesday of Each Month Except for November. New Members are Welcome.
---
Kyle & Tyler Duck Hunt
---
2012 Youth Waterfowl Hunt
---
Cody and Harley Anne Hamilton's Wood Duck Mount Last Year's Duck Hunt
---
Jake Souza's Fish Story
Wow!! That's some fish tale!
Jake Souza age 14 yrs old caught this Large Mouth Bass at Big Sandy in Plymouth. The fish weighed 9 lbs.7oz and Jake successfully released it once he weighed it in at Red Top down the cape. Jake is an avid outdoorsman who loves to fish and hunt.
Shortly afterwards he got the call Fisherman Magazine to use his picture on the cover of their magazine. Needless to say his family and friends are very proud of him !!!!

---
Josh Anderson's Turkey
---
James Belbin Bags First Deer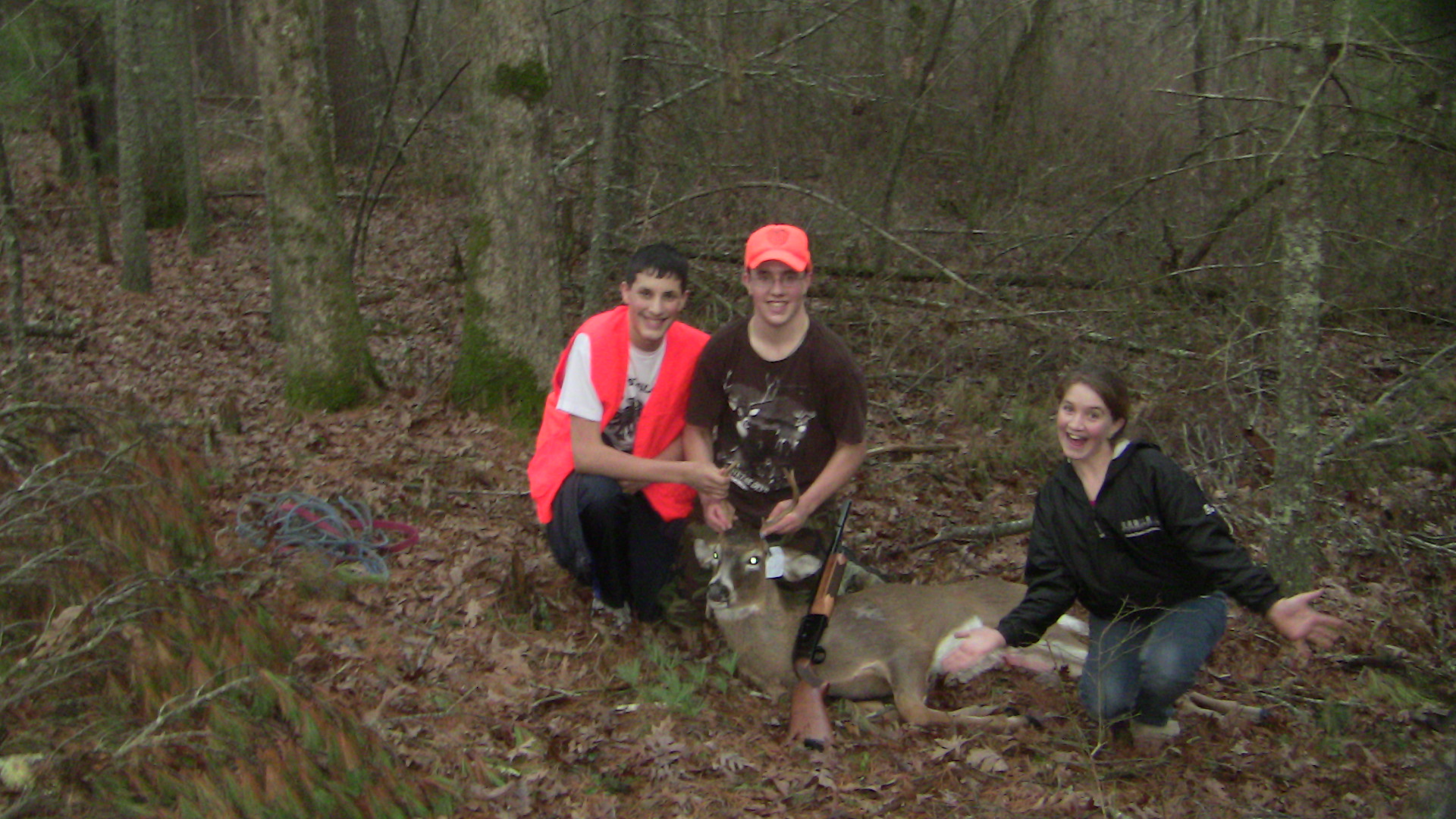 ---
Massachusetts Sportsmen's Council
Hunting Restrictions In Some Massachusetts Communities
Compiled by the Massachusetts Division of Fisheries and Wildlife
---
Young Adult Pheasant Hunt Photos
Click Here to View 2007 Pheasant Hunt Gallery
Click Here to View 2008 Pheasant Hunt Gallery
Click Here to View 2009 Pheasant Hunt Gallery
Click Here to View 2010 Pheasant Hunt Gallery
---
Duck and Goose Hunt Photos
Click Here to View Duck Hunt Gallery
Click Here to View Goose Hunt Lesson
2007 Carver Sportsmen's Club Deer Pool
---
Young Adult Turkey Hunt Photos
Click Here to View 2009 Turkey Hunt Gallery
Click Here to View 2010 Turkey Hunt Gallery
---
Record-Low 26% in U.S. Favor Handgun Ban
---
---